Fresh whole goat milk formula. Lovingly made in New Zealand.
CRAFTED WITH CARE
Thoughtfully crafted to protect the natural goodness of goat milk
We believe that when nature gives you an amazing ingredient like goat milk, the less you do to it the better.
FROM FRESH WHOLE GOAT MILK
LittleOak's From Fresh approach. A world first.
Our mission has always been to offer parents and children with products using only the most wholesome ingredients and nutritionally beneficial processes possible. This saw us develop our innovative From Fresh approach.
Watch Video
Proudly milked and made in New Zealand
From our farm. To you.
Our world-first From Fresh process uses fresh whole goat milk directly from our New Zealand farms. Our milk is heated only once, halving the heating process to preserve the natural goodness and essential vitamins of goat milk.
We love our goats and care about their health and wellbeing – after all, they are part of our LittleOak family too. This is why we have fewer goats per hectare to ensure they have room to roam. Happy goats, fresh milk,
more natural goodness. From our farm to your family.
Watch Video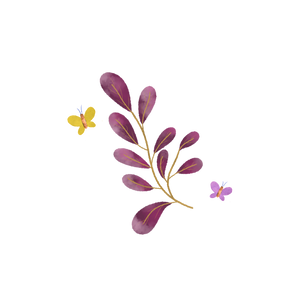 No added whey
We all know Little Miss Muffet ate her curds and whey. But at LittleOak, we don't add any unnecessary whey powder to our formulas. Why? Because we don't need to.

If you picture cottage cheese, curds and whey are the lumps and liquid formed when milk is processed. Whey powder is commonly added to cow milk formulas, as it helps soften the firmer milk curds. However, goat milk contains smaller curds that naturally disintegrate, meaning we don't need to add whey powder to our formulas. When you have something as naturally good as fresh goat milk, the less you do to it, the better.
In addition to whey, casein is another protein found in milk. The whey to casein ratio for all LittleOak products sits at around 20:80, which is the natural ratio for our goat milk. Goat milk has been scientifically proven to be more easily digested when consumed in its natural balance of whey to casein which is exactly why we fell in love with it – for its natural goodness.
Fresh whole milk, including natural milk fat
At LittleOak, we only use fresh whole goat milk to make our formulas. We never use skim milk. By using fresh whole goat milk, it means that 45% of a LittleOak formula is natural milk fats. Other goat formula brands using skim milk powder contain no natural milk fats at all. Whole milk means a whole lot of goodness for your little one.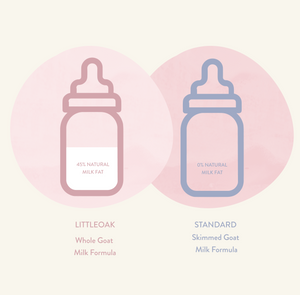 Shop by stage
Welcome to LittleOak. Are you getting started with formula? Simply select your child's stage to learn more.